Your pet's home away from home.
Our boarding facility is the BEST Sanford has to offer. Our guest receives a spacious room including comfortable bedding, room service, daily housekeeping, multiple potty breaks, and recreational activities.
Boarding rates are a flat rate per night. For multiple family members sharing a room, you will receive a discount per night off your total bill.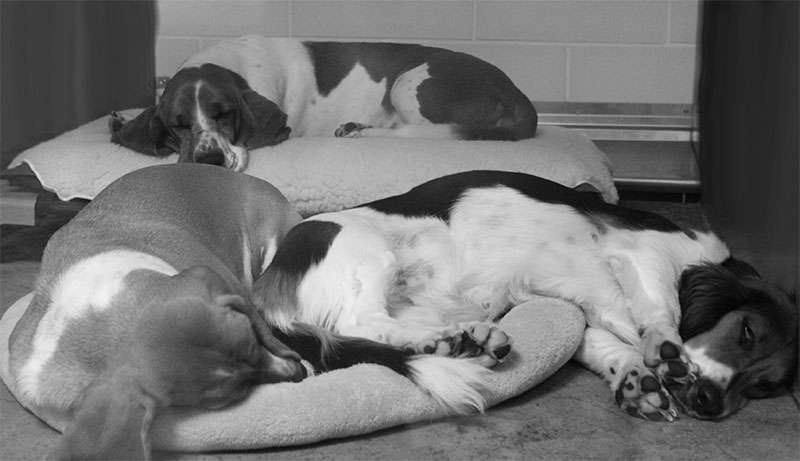 Our guest receives a wake-up call at 5:30 am for breakfast and first potty breaks/outside time. After breakfast, outdoor time/potty breaks are every 2-3 hours for 15-30 minutes. This gives all guests time to run around and burn some energy. Our goal is to make everyone as comfortable and happy as possible while away from home. Giving them the most time outside their room hanging out with us is the key to the happiness of our boarding guests. This is what sets us apart from other facilities.
Additional services and upgrades are offered to all guests. These include:
Playtime (Socialization with other dogs)
Enrichment Time
Cot Rental (with bedding)
Extra Bedding
Kong w/ Filler
Snacks (all treats are all natural)
Dental Chew
Playtime/Enrichment are charged by the week
We encourage all guests to provide the food their pet is accustomed to eating. If you are bringing your pets' food, please bring it in pre-bag meals in Ziploc bags (1 bag per meal). We also provide food/water bowls for all guests. Please leave your bowls at home to help free up more space in our guests' storage area and help us stay organized.
If needed, we can provide meals for your pet. Our facility offers Purina EN for all meals. A happy tummy is a healthy dog!! *NOTE: There are additional fees if RAE-ZOR provides Purina EN meals. Switching a cat's food can lead to upset stomachs, and our aim is to keep your pet happy and healthy during their stay.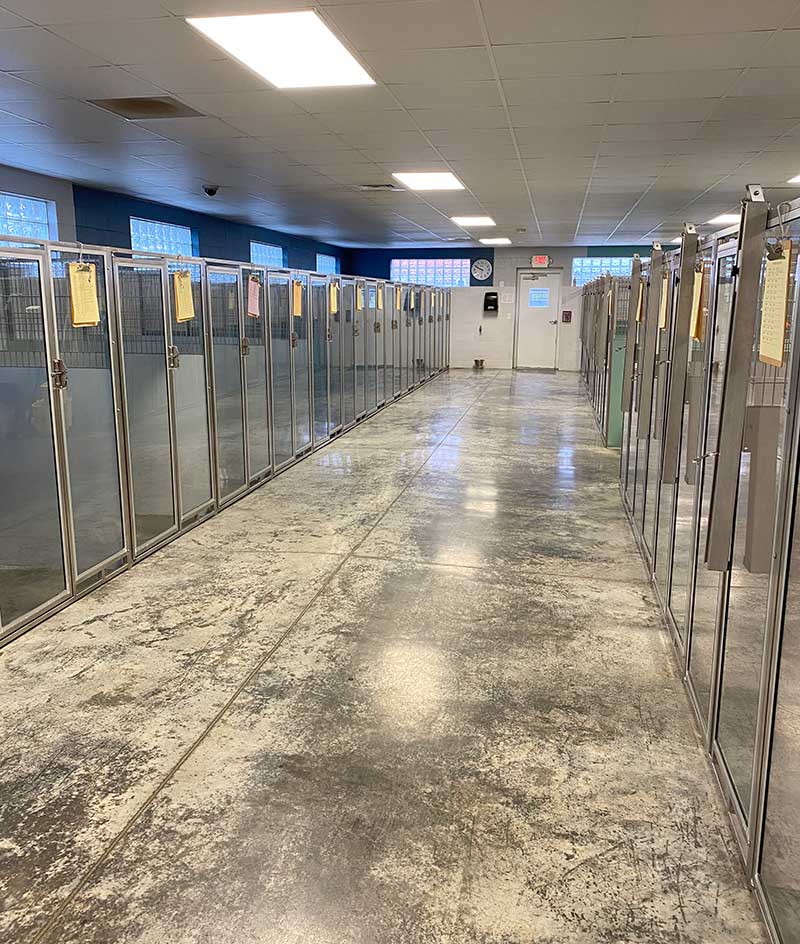 In addition to ensuring your pet's health during their stay with us, we require all guest be current on the following vaccinations at least 1 week prior to check in:
Distemper/Parvo (DHPP)
Bordetella/Kennel Cough (Boostered every 6 months)
Rabies
Fecal Examination (negative-required yearly)
Heartworm Test/Prevention (if these are not up-to-date, fecal exam must be six months)
Canine Influenza Vaccine
All guests must be clear of medical concerns to board with us. Examples: sutures, inulin injections, contagious illnesses, etc.
INTACT FEMALES: We do not accept females in heat. If a female begins her heat cycle during her boarding stay, you must have other arrangements made, and she must be picked up from the facility.
INTACT MALES: After one year of age, availability will be limited for all unneutered males.
All mediations must come in your veterinarian's prescription bottle with labels and instructions. Please submit the Medication/Supplement Form for each pet taking any meds or supplements.
Every pet entering our facility will receive a Capstar, a preventative that kills fleas in 20 minutes and lasts 24 hours. The Capstar can be used in conjunction with your flea/tick preventative. The pill helps to ensure our facility remains flea-free for everyone rendering our services.
Emergency Contact: We require an emergency contact person on file for boarding reservations. This person must live locally, not travel with you, and be able to pick up your pet and/or act on your behalf in an emergency.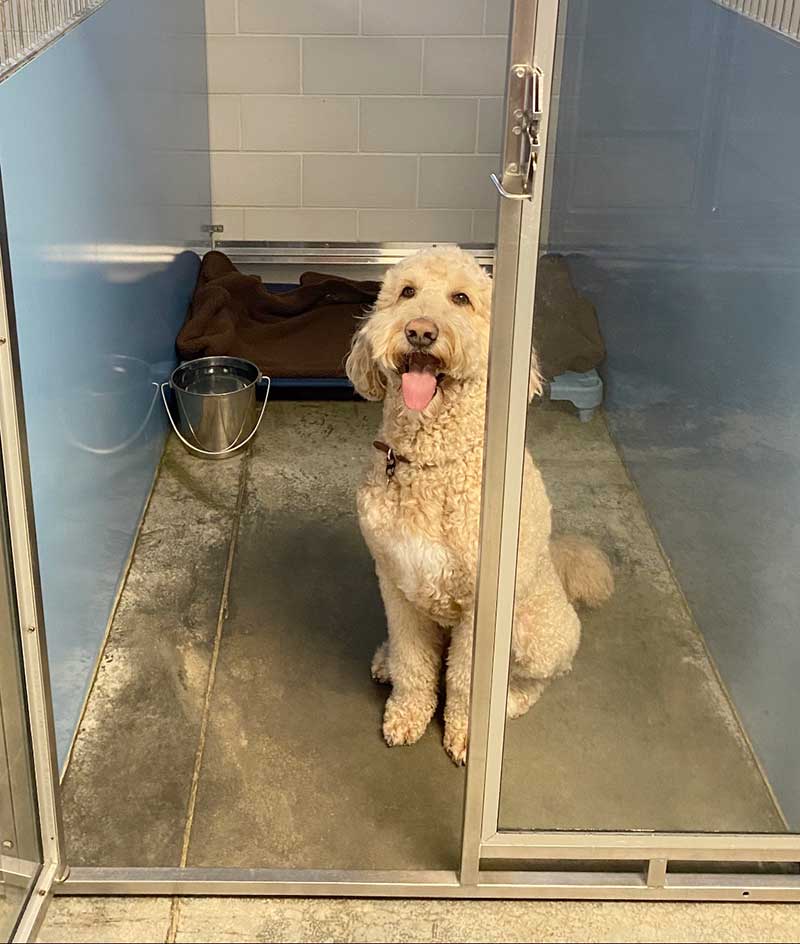 Check-in times are:
New Guest Check-In is by 2 pm.
Monday-Friday 7 am – 4 pm
Saturday Closed
Sunday- 8 am - 9 am BY APPOINTMENT ONLY
Any established guest checking in after 4 pm will be asked to come in the next business day.
Check-out times are:
By 2 pm Monday-Friday (after 2 pm adds another night charge to each guest)
Saturday Closed
Sunday- 2 pm - 4 pm
Prices are subject to change at the discretion of RAE-ZOR GBD.
Please email us your pet's medical records at raezorgbd.office@gmail.com before their stay.
Is your pup ready for a vacation? Send in the Boarding Contract, Client Registration, Boarding Arrival Form, & Medication/Supplement Form (if needed), and let the fun begin!